Welcome to Mercer Island
Click on the button below to explore more listings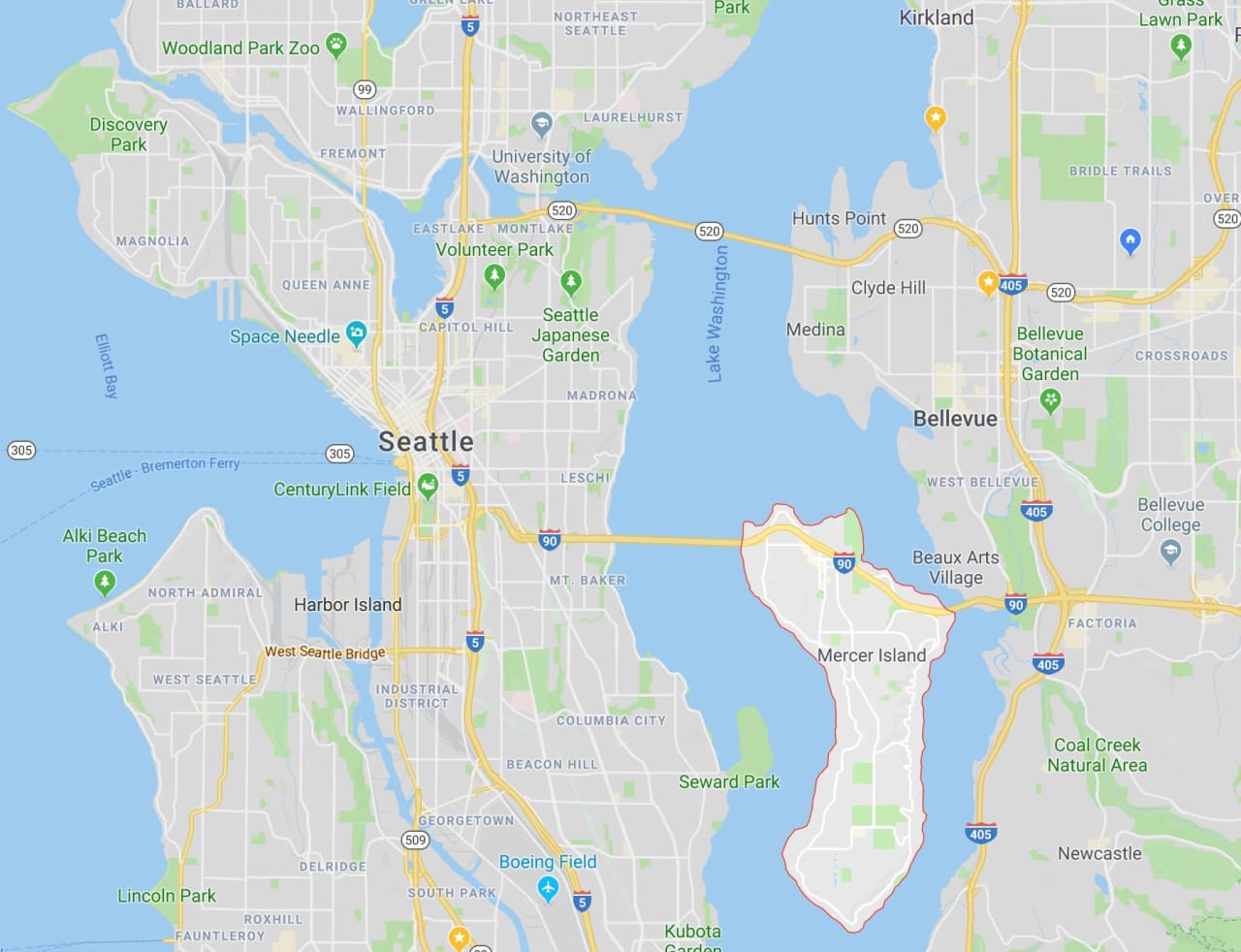 Mercer Island (MI) is a city in King County, Washington located on an island of the same name in the southern portion of Lake Washington. MI is in the Seattle Metropolitan area with Seattle to its west and Bellevue to its east. Just over five miles long and two miles wide, MI is an island community consisting of high quality residential areas, preserved parks and open space, as well as miles of developed shoreline. Incorporated in July 1960, the Island has its own sense of identity, distinct from its neighbors, Seattle and Bellevue. Mercer Island is connected to the mainland on both sides by bridges carrying Interstate 90. MI is located closer to Bellevue than it is to Seattle, and is therefore often considered to be part of King County's Eastside. Residents of MI have the benefit of being located equidistant between Seattle and the other east side suburbs, making commuting to Seattle or Bellevue relatively easy. Mercer Island has the fifth highest income per capital in the state of Washington and is one of the 100 richest ZIP codes in the USA.
Mercer Island is close to all that downtown Seattle has to offer but be buffered by water from the congestion that exists in large cities. The MI school district was also a draw as It's one of the best in the country.
MI to DT Seattle: 8.1 miles, 15-25 minutes depending on traffic and time of day.

MI to Seattle Tacoma International Airport: 17 miles, 20-40 minutes depending on traffic and time of day.

MI to Bellevue: 5 miles, 10-20 minutes depending on traffic and time of day.
MI Grocery stores, QFC, Safeway, and New Season Market
MI Restaurants (too many to list)
MI Coffee: Shawn's Café & Bakery, Sano Café, Homegrown, Starbucks, Convivial Cafe
MI Parks: Too many to list (see hyperlink)
Things to do on MI:
Swimming:
-Summer Celebration, the island's summer festival and a Seafair event, is held on the second weekend in July in the town center. It features a two-day street fair, fireworks, a parade, entertainment and food.
-Art Uncorked, an annual event sponsored by the Mercer Island Chamber of Commerce and the Mercer Island Visual Arts League, is an evening of wine tasting, art, music and food in the Greta Hackett Outdoor Sculpture Gallery in the town center. It happens on the second Friday in September.
-Leap for Green, an Earth Day event sponsored by the city, features entertainment and education for the whole family. The Chamber sponsors Trick-or-Treating in the town center on Halloween afternoon.
-The city's Holiday Tree Lighting and Firehouse Munch, on the first Friday in December, kicks off the holiday season. The Argosy Holiday Ship Festival stops on Mercer Island in December for a bonfire at Luther Burbank and caroling.
Median home value on Mercer Island is $1,566,000